World Naked Bike Ride Byron Bay's annual ride is the largest gathering of World Naked Bike Riders in Australia.
Highlighting bike safety on our roads. Can you see me now?
It's now time to book accommodation and get your bikes ready.
2023 they are back at rear of Butler Street Reserve Somerset Street. Meet at 1pm (NSW time) with World Naked Bike Ride starting at 3pm.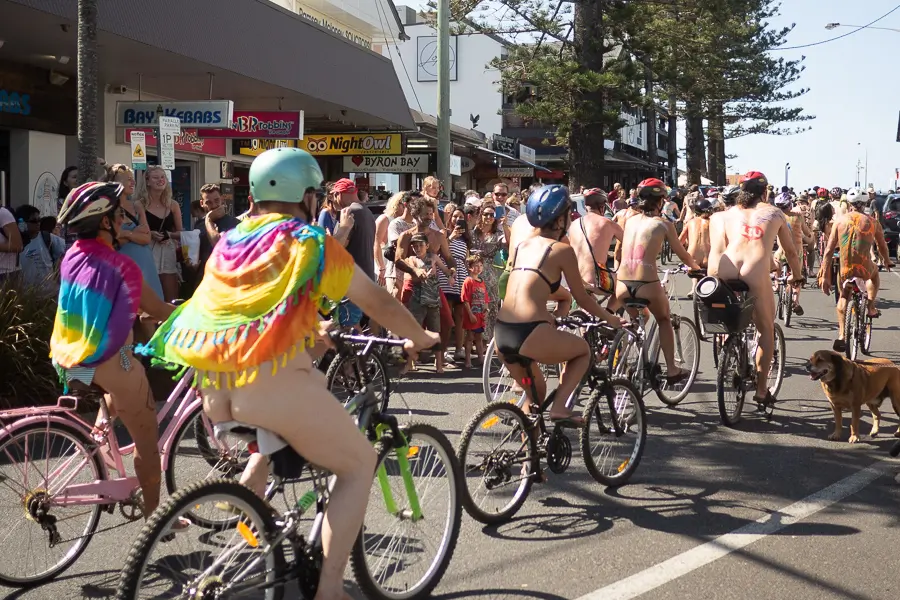 World Naked Bike Ride Byron Bay
Sunday 12 March 2023
Ride starts at 3pm (riders prepare from 1pm at Butler St Reserve)
See you all there. Share the road. Bare As You Dare.
A great event to put in your bucket list.
Learn more via the WNBR Facebook Page
The World Naked Bike Ride encourages drivers to take notice of cyclists, and promotes cyclist safety.
So if you haven't already, it's time to do a safety check on your bike and ensure you wear your helmet which is compulsory in NSW and remember to bring a big smile. Whether you ride or spectate this is one of Byron's annual fantastic event whilst getting the message out there 'Can you see me now' by riding au natural.