Byron Bay is a place of exceptional natural beauty, where the sparkling turquoise waters of the Pacific Ocean meet the golden sands of some of the world's most beautiful beaches. It's a place where you can relax, unwind, and indulge in a laid-back lifestyle that's unlike anything else in the world. And there's no better time to experience the magic of Byron Bay than in April, when the weather is still warm, the crowds are smaller, and the vibe is mellow.
Here's some inspiration to help you discover the best of what Byron Bay has to offer in April.
Australia's most awarded music festival, returns for the Easter Long Weekend. This year's headliners include Gang of Youths, Paolo Nutini, Tash Sultana, Bonnie Raitt, The Doobie Brothers, Buddy Guy, and more. Plus 5 licensed bars, over 100 food and market stalls, undercover food courts, beer gardens, and children's entertainment.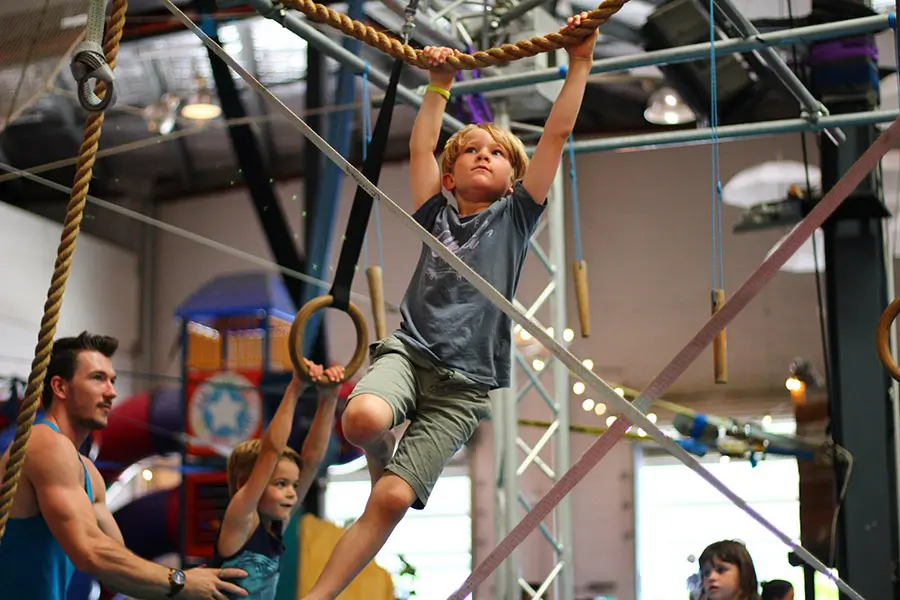 The Easter school holidays are an excellent time for families to visit Byron Bay, there are plenty of family-friendly activities to enjoy. Main Beach is patrolled by lifeguards, making it safe for children to swim and play, and there are plenty of parks, playgrounds, and family-friendly attractions to explore. Kids will also love visiting the local farmers' markets, where they can sample fresh local produce and get a taste of the vibrant local culture.
After the success of last year's sold-out Nose-To-Tail Beef Celebration at Frida's Field, they're doing it again over the last weekend in April! A homage to their holistically-reared Angus-Wagyu cattle, the event showcases all parts of the animal to honour their life, experience the superior quality of holistically-reared beef, and demonstrate how minimising food waste can be a true gastronomic treat.
Located in the picturesque Tweed Shire to the North of Byron, the newly opened rail trail is a 24-kilometer trail, built on the old railway line between Murwillumbah and Crabbes Creek. The Northern Rivers Rail Trail winds its way through lush rainforests, farmland, and charming rural towns, offering breathtaking views of the Tweed Valley and its stunning landscapes.
The Sanctuary is home to more than 100 incredible Australian wildlife animals, including kangaroos, a fabulous array of birds and reptiles including snakes and crocodiles, plus our resident personalities Manda the wombat and Arnie the koala. Enjoy a full day of activities including experiences with our native wildlife, fresh food & coffee, mini golf, holiday programs and more.
The Cape Byron Lighthouse Walk is a must-do activity for anyone visiting Byron Bay. This 3.7-kilometre trek takes you through some of the most spectacular coastal scenery in the world, from secluded beaches and rocky cliffs to lush rainforest and stunning ocean vistas.