Byron Twilight Market
The Byron Twilight market provides a fantastic opportunity for artists, designers, healers, producers and musicians to showcase their talents as well as handmade, high-quality designs in a vibrant, family-friendly atmosphere.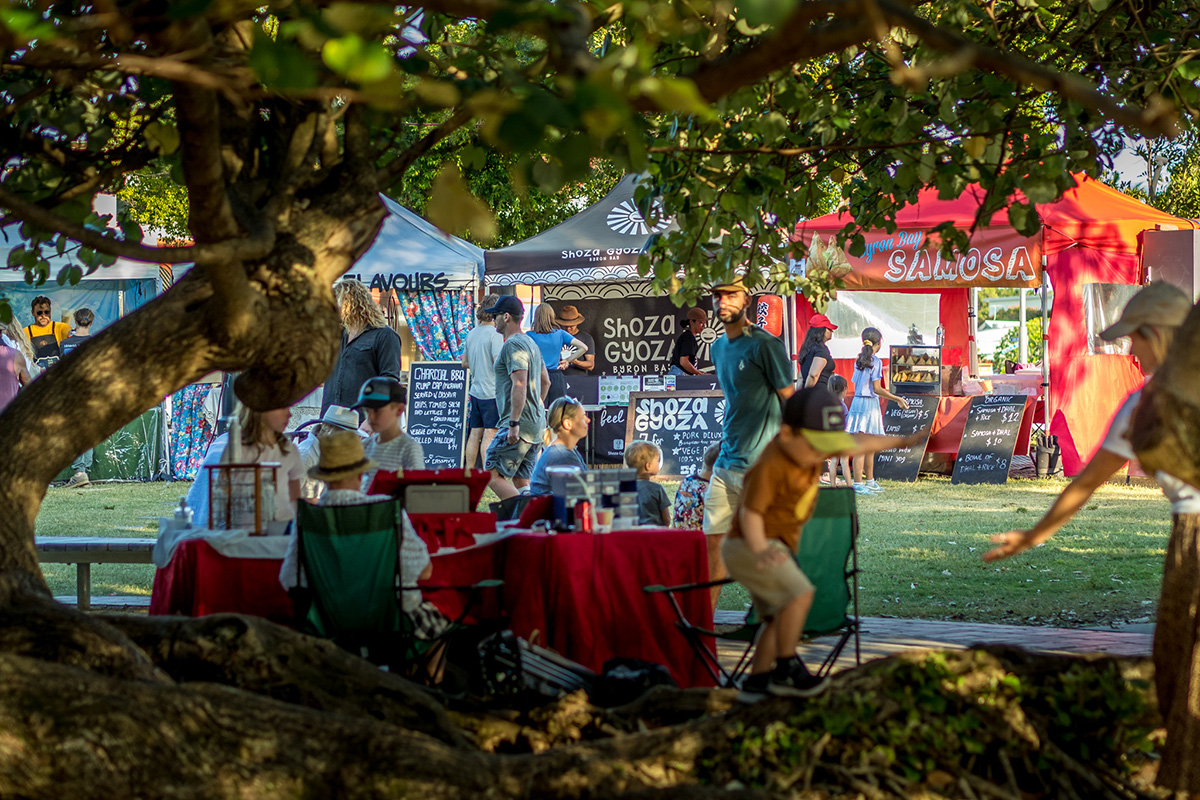 The musical line-up consists of many great local acts such as Nomad Flamenco, DidgEra, Chris Mallory, Si Mullumby, Chris Arensten, The Hottentots, Matt McHugh, Hayden Hack, Guy Kachel, Dinkum Bohos, Maple Duo, Andy Jans Brown, Carl Creaves, Jesse Morris, Jesse Morris, Peter Hunt & Yeshe, Phil & Tilley, Tim Stokes, Harley Grace, Cheyenne Murphy, Andy Jans Brown, and many more.
This relaxed market is the perfect way for locals and visitors alike to spend a warm summer evening as it welcomes everyone to enjoy Byron's local arts, crafts and culture.