Can Comedy Save the World?
Byron Comedy Festival say yes! And it's not just the world they're saving, it's you! Get yourself ready for the transformative healing power of laughter when their fifth event, brings the best of comedy from the National and International circuit to Byron Bay 1-4 June 2023.
Opening night features Murwillumbah's own Bob Downe! He can sing, he can dance, he takes very good care of his hair, and he is unmatched when it comes to showbiz sparkle and laughs. Bob Downe is one of the most enduring 5 star comedy acts on the circuit. He's Julia Morris meets Jamie Redfern! He's Dame Edna meets Buble! He presents his Live show with some classic Downe hits.
Other festival headlines include Paul McDermott and his long suffering sidekick known only as +1. Together they present the mayhem, beauty and wonder of a full societal critique. It's a pap smear for politics. As nations battle it out for global domination and as we edge closer to nuclear annihilation, Paul's new show Blood Orange explodes as a conceptual odyssey of comedy, song and liturgical dance. Dark laughs and cruel humour abound. This is the satirical Safeguard we need right now!
Women rule the roost at this year's Byron Comedy Fest with Mandy Nolan presenting a spectacular gala of women's comedy: Women on Top. Starring Mel Buttle and Kirsty Webeck (who also present a double feature) and showcasing the talents of Melbourne International Comedy Festival faves: Janty Blair, Alexandra Hudson, Ting Lim and Vanessa Mitchell. Mandy will also premiere her brand new show The Candidate, fresh from a season at Melbourne International Comedy Festival. Ting Lim presents her festival smash as well: Every Ting or No Ting.
Akmal's new show Not Dead Yet has been laying them in the aisles. Unguarded and impossible not to love, Akmal digs deep with this latest reflection of his life in the biz 30 years on.
Perennial favourite for Byron Comedy Fest: Best of British return with some of the cheekiest wits the Brits have on offer. Hosted by Dan Willis and featuring Jeff Green, Nikky Wilkinson and Luke Benson. The show is like a 90 min trip to a London comedy club!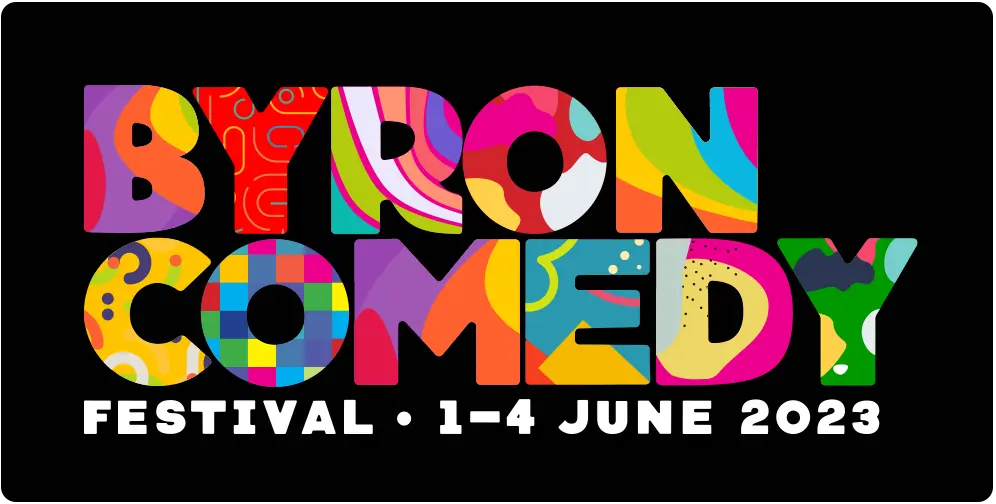 With a comedy panel asking Can Comedy Save the World that features comedians with a political edge who believe jokes can be powerful. New comedy aspirants battling it out for supremacy in Akmal's Comedy Slam for the golden handshake and the $1k cheque. There's a touch of test cricket when Mick Neven presents The Ashes – where 3 Brit comics try and beat the Aussies where runs are laughs and over's are blistering 7 minute sets!
This long weekend of wonderment happens at the Byron Surf Club, transformed into Australia's most Easterly comedy Club, with comfy couches, dj's, and impromptu art sessions with Pricasso, the man who paints portraits with his penis.
Tickets are on sale now. Go to the website and check out some of the awesome deals, from Fantastic Five to Festival Passes to Friends of the Festival. Ticket deals also include yummy food by The Lotus who guarantee 'no one will be waiting for food'.
So have a trip away this weekend to somewhere magical. Byron Comedy Fest is where
the laughter happens. Every day. All weekend.
1-4 June 2023. Saving the world one joke at a time.
And btw, this festival is carbon neutral!